The Intelligent Enterprise is a strategy that converts data into actions in all business areas. It accelerates process automation and the introduction of innovations, opens up new growth areas and creates extraordinary, positive experiences.
Closing the experience gap
Take a strategic approach to create a deeper connection in your interactions with customers and employees. Track sentiment in real time and combine this information with operational data. Gain insights to improve customer, employee, product and brand experiences.
Tapping new sources of growth
Integrate intelligent functions into your processes so that you can anticipate needs and respond quickly to demand with your development, production and deliveries. Inspire your customers with new services, products and business models – and involve your entire workforce to promote further growth.
Setting the pace for the industry
Introduce intelligent technologies like AI, machine learning, blockchain and the Internet of Things. With these innovations, you will put yourself at the forefront of your industry and determine your future. Automate processes, predict results and achieve higher levels of efficiency and agility.
The Intelligent Enterprise: a strategy for success in the Experience Economy
Smartphones and social media make it easier than ever for customers and employees to see which companies offer outstanding experiences and which do not. The right strategy is therefore crucial.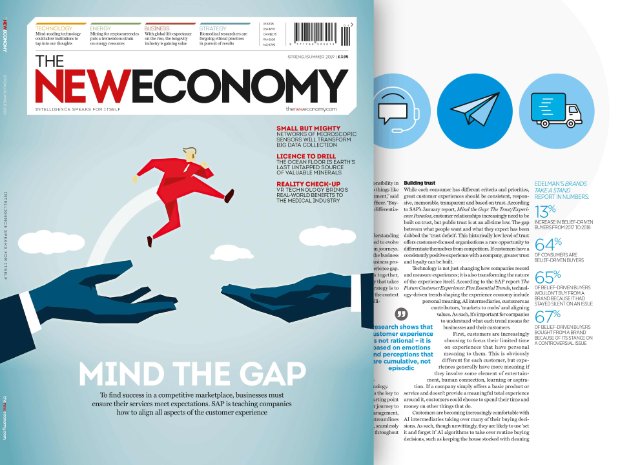 Closing the experience gap
Eighty percent of CEOs believe that their company offers a world-class experience, but only eight percent of customers agree. Learn how a smart business strategy can help you gain a deep understanding of what customers – and your employees – really think and why. You can then close the experience gap.