The digital necessity
We are at an important technological turning point:
Everything will be networked and software will be present in every area of our lives. This change brings new opportunities and risks. New products will be developed 5 to 10 times faster and companies can only survive in the market if business models are simplified or completely reinvented and create added value for customers and shareholders with data. SAP S/4HANA is your key to this: You can become a digital company and turn this value creation into reality.
Ahead of the times with SAP S/4HANA:
A digital core supports all requirements of the 21st century. To achieve more, companies must develop new business models and business processes and transform the way their employees work. This requires innovations that bridge the gap between transaction and decision making systems. For this purpose, SAP developed the revolutionary, column-based in-memory platform SAP HANA.
SAP HANA helps companies reinvent themselves. Based on SAP HANA, SAP has developed SAP S/4HANA, the next generation suite, a "digital core" that provides real-time insight into the organization, enables intelligence beyond automation, and networks not only departments but the entire world. SAP S/4HANA is also complemented by a range of applications to further increase the value added for companies.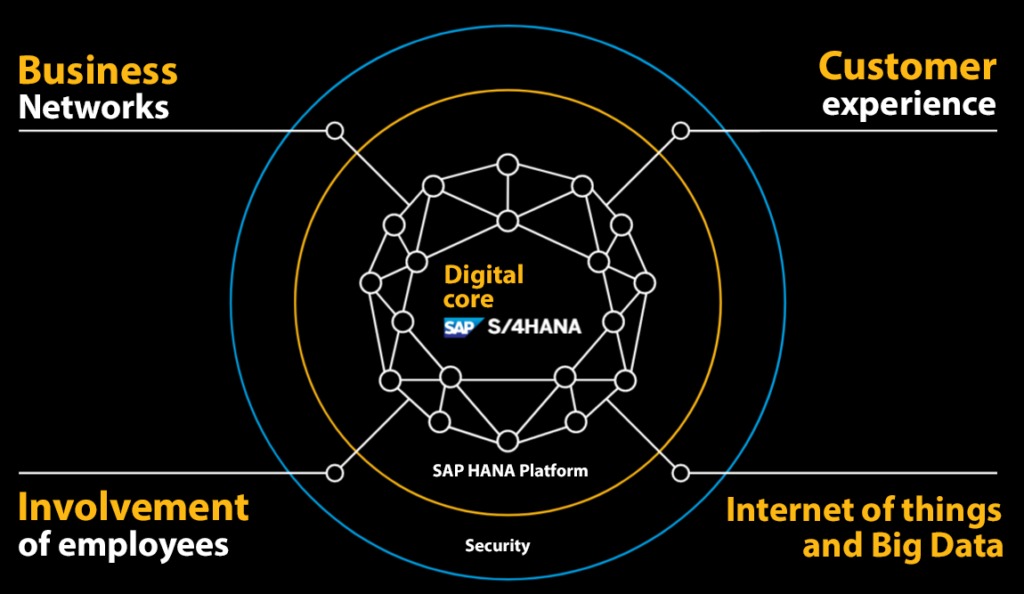 Your way to digitalisation
The paths to digitalisation are as unique as every company. Whether it is a first-time implementation or the digitalization of an existing SAP environment, we have experience with companies of all sizes and from most industries. Based on this close collaboration, SAP has put together a comprehensive offering that will help you define your roadmap to SAP S/4HANA – no matter where you are.
In four steps to success
No matter where you are – with this structured, four-step method your digitisation will be successful.
Step 1: Coordination with the management level
Set the direction and define your expectations. Formulate the strategy and agree on the scope, schedule, resources and control model.
Step 2: Migration design and planning
Determine the innovation potential for process optimization and the business model with design thinking, workshops and evaluation tools. Work out the business case, the solution roadmap and the individual plan for migration, integration and implementation.
Step 3: Validation and approval by the Board of Directors
Have your final recommendations validated. Make sure that the internal client agrees and present your findings to the board of directors. Support the client in internal processes for decision making and budget allocation to finalize negotiations.
Step 4: Added value for the internal customer
Ensure on-time and on-budget delivery that creates added value for the customer. Use SAP Model Company and SP Rapid Prototyping to do this.
Three migration paths to SAP S/4HANA
New customers – or existing customers who want to start from scratch – start with a new installation of SAP S/4HANA and migrate their master and transaction data using the integrated data management and data quality tools
Convert your existing ERP system to SAP HANA and SAP S/4 HANA within one step and then adapt your individualizations and business processes step by step to the new features without any reimplementation.
Simplify your existing system landscape by merging individual systems or outsourcing individual business processes (for example, to a central financial accounting system)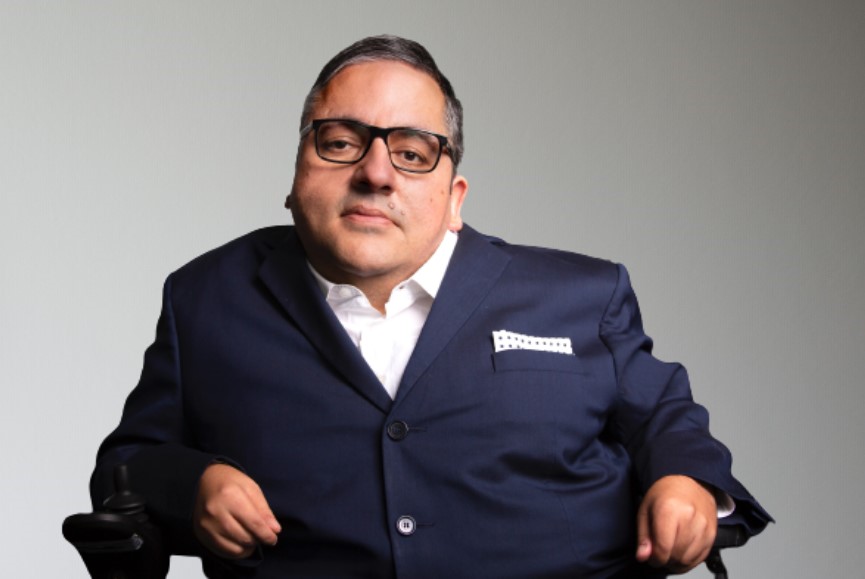 Ismael Hares
Head of Sales
Contact me to find out more about S/4HANA.