On August 12, 2019, SAP released the new Support Package 4 of Focused Build. It shows that the Solution Manager Add-On has now reached a sound technical maturity as a result of various practical implementations. One more reason to take a closer look at the topic is that the Focused Build Add-On will be available to all customers free of charge from 2020.
Focused Build is a preconfigured add-on for Solution Manager 7.2. that supports agile project procedures in particular. This tool can be used, for example, to carry out S/4 HANA implementation projects with the SAP Activate methodology agile.
One of the biggest changes in SP04 is the new "Fix Pace" correction process for Focused Build Releases in the Hypercare and Operations phase. This means that change requests, urgent y§changes and standard changes from Solution Manager Standard are now also available in Focused Build.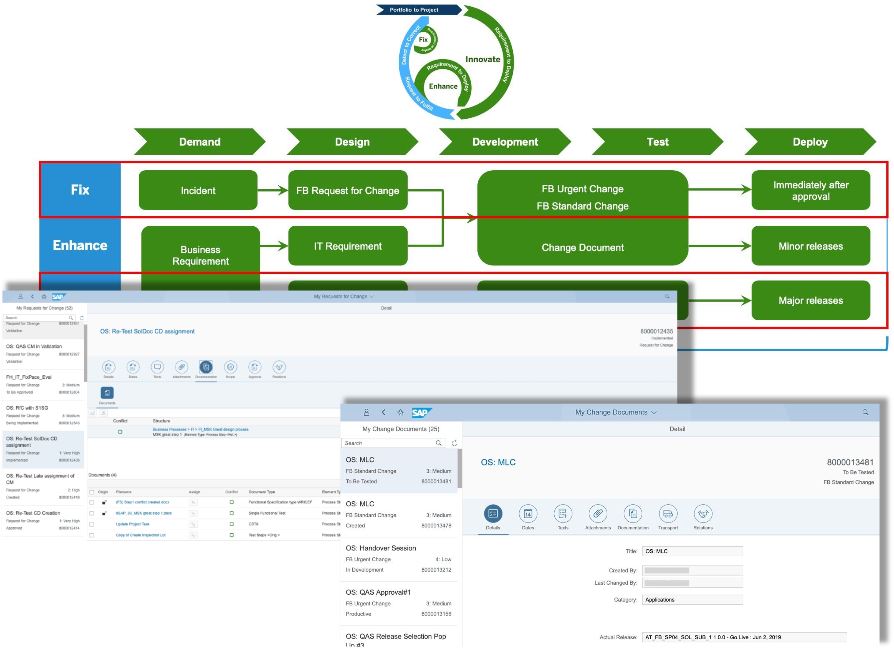 There are also numerous improvements in test management. With the new SP04, for example, it is possible to update existing test cases of the Test Step Designer using Excel import. Previously, only the simple import was possible. In addition, changes made in the solution documentation can be transferred to the test case with one click. The Test Suite Dashboard offers a further innovation. Instead of working with data from SAP BW that was previously updated by background job, live data is now displayed in the dashboard.
There is also a lot going on in process management. The scope from the solution documentation can be transferred to requirements and work packages. The displayed content can thus be better restricted.
In addition to these changes, users expect numerous other improvements in SP04 in the areas of mass changes, error corrections, release dashboard.
A detailed list of all changes can be found in the official Delta presentation at:

https://support.sap.com/content/dam/support/en_us/library/ssp/alm/sap-solution-manager/focused-solutions/Focused_Build/SP04/Focused-Build-SP4-Deltas.pdf